Cali Phat Customz has been serving the Central San Joaquin Valley for over six years. Owner Charlie Velasquez has over 30 years of experience in the window tinting industry. He gives you personal attention on all services provided. Charlie started tinting as a teen and has developed his experience from many prestigious tint shops. In Alaska he opened his own business and flourished. Primarily his focus was on residential and commercial tinting with an added flare of custom tint. Charlie made a name for himself as a one of a kind custom master tinter putting superb artwork and logos on automobiles and commercial windows.

In 2006 Charlie moved to California while awaiting the opportunity to continue his dream and open another business venture. In the meantime he completed many tint jobs around town for corporations, residents, as well as over hundreds of vehicles. Although his shop just opened in 2015 Charlie has made a name for himself in the central valley. His customers have remained loyal due to him personally tinting America's cars for over 30 years and always going above and beyond in service. His experience as a Certified Glass Technician gives him an advantage of tinting your vehicle so it looks like it came out of the factory.

Cali Phat Customz is "Home of the one piece back glass". We are meticulous about every vehicle, commercial building and residence we install our film on. Cali Phat Customz guarantees satisfaction with every install. We are open 6 days a week to serve you and your needs and we don't go home till the last car is done. Call us today for a quote and we will set up an appointment to get you in. We look forward to the opportunity to serve you soon. TINT ON!!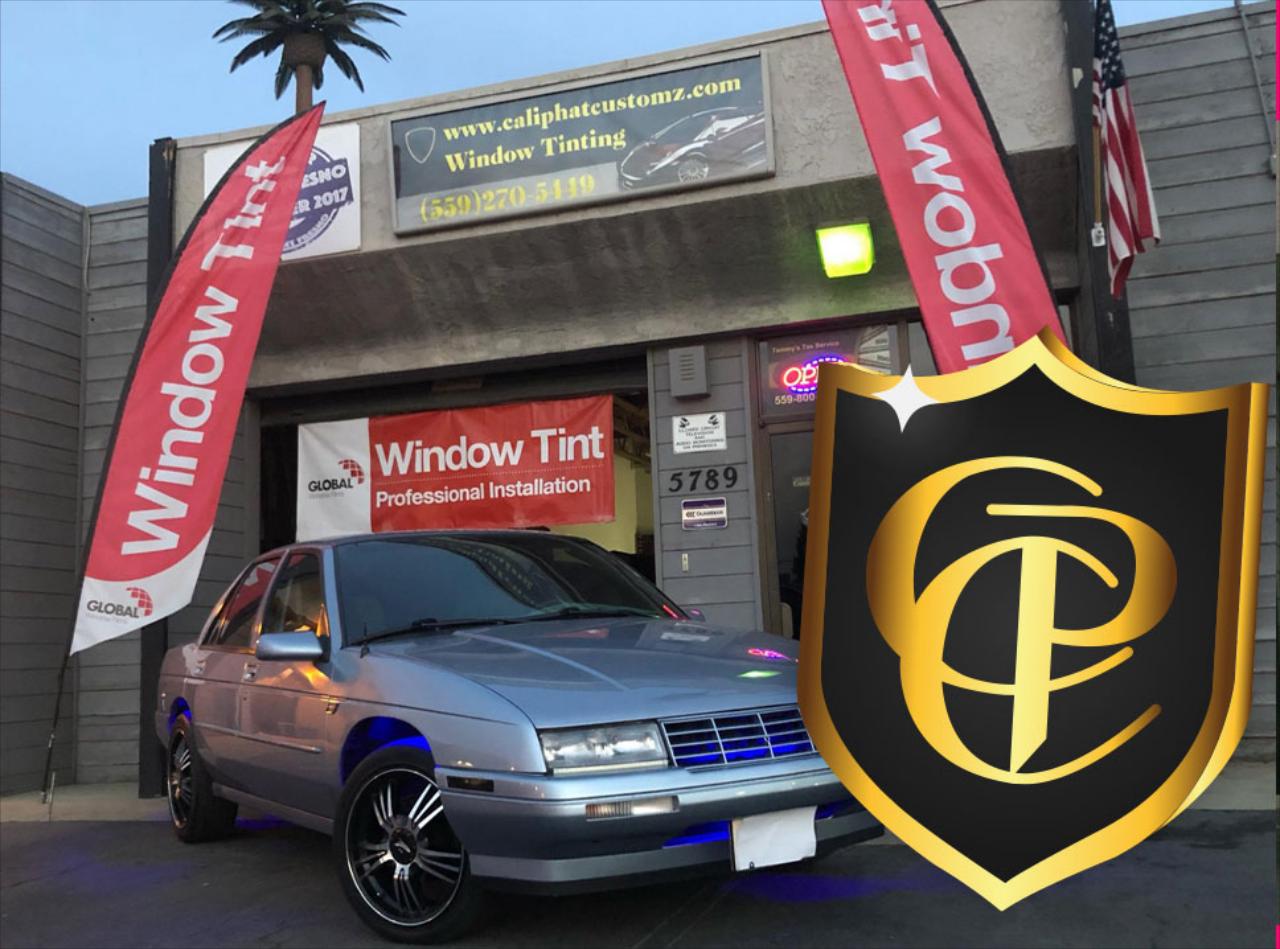 Areas We Serve
Fresno, CA | Clovis, CA | Sanger, CA | Madera, CA