FULL SERVICE WINDOW TINTING IN FRESNO, CA
AUTOMOTIVE • RESIDENTIAL • COMMERCIAL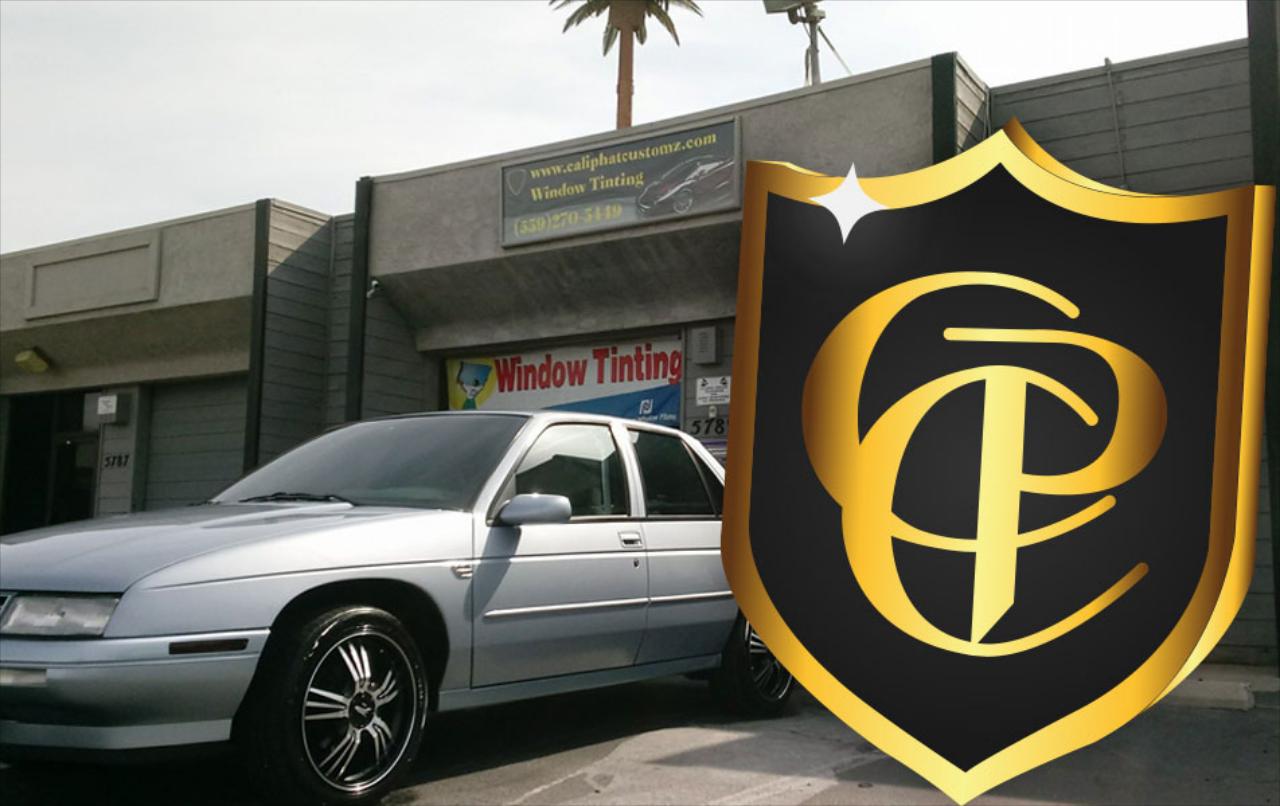 Cali Phat Customz has been serving the Central San Joaquin Valley for over six years. Owner Charlie Velasquez has over 30 years of experience in the window tinting industry. He gives you personal attention on all services provided. Charlie started tinting as a teen and has developed his experience from many prestigious tint shops. In Alaska he opened his own business and flourished. Primarily his focus was on residential and commercial tinting with an added flare of custom tint. Charlie made a name for himself as a one of a kind custom master tinter putting superb artwork and logos on automobiles and commercial windows.

In 2006 Charlie moved to California while awaiting the opportunity to continue his dream and open another business venture. In the meantime he completed many tint jobs around town for corporations, residents, as well as over hundreds of vehicles. Although his shop just opened in 2015 Charlie has made a name for himself in the central valley. His customers have remained loyal due to him personally tinting America's cars for over 30 years and always going above and beyond in service. His experience as a Certified Glass Technician gives him an advantage of tinting your vehicle so it looks like it came out of the factory.

Cali Phat Customz is "Home of the one piece back glass". We are meticulous about every vehicle, commercial building and residence we install our film on. Cali Phat Customz guarantees satisfaction with every install. We are open 6 days a week to serve you and your needs and we don't go home till the last car is done. Call us today for a quote and we will set up an appointment to get you in. We look forward to the opportunity to serve you soon. TINT ON!!
COST OF TINTING:
This is an even harder subject than explaining how window film works. The price for a car tint can vary dramatically from the cheapest shop from $35.00 to the luxury tint shop's $450 or more. For each of these situations, the price can be considered reasonable. What a REASONABLE price is depends on many factors: YOUR CAR TYPE quite simply, some cars are harder to tint than others. When getting a price quote, a Tint Shop always asks you for the make and model of your car. This isn't to see how much money you have and charge you more. Tint Techs know which cars take more time to tint properly. Some cars with steep and curved rear windows or cars with easily damaged electronics require panels and speakers to be removed manually from your vehicle. Felts may have to be applied to moldings to protect the film from future damage and use. This obviously can drive the cost up. Additionally, each additional square foot of window on your vehicle requires more window film to tint. This makes tinting a SUV or station wagons cost more than sedans.
TYPE OF FILMS:
Just like comparing an Escort to a Bugatti, there are a wide performance and cost difference in window film. The cheapest film can be many times less in price than more expensive film, but you get what you pay for. Cheap film may look good in the beginning, but they can fail to block the summer heat, fade, turn purple, or bubble soon after installation. Higher quality window film such as Ceramic window films offer both advanced performance and a performance warranty. These films are usually worth the higher price.
PERFORMANCE WARRANTY:
Not all Warranties are created equal! Most warranties only cover problems such as blistering, bubbling, and peeling. Some films carry a "Color-Safe Warranty" that gives you peace of mind that if the color of your tint ever changes, it will be replaced. Be Careful! Irresponsible tint shops can also offer "Lifetime Warranties"; however, if they go out of business next year, who is there to replace your bubbling tint?
DEALER'S REPUTATION:
Reputable Tint Shops take great pride in their work. They have high standards in who they hire, the film they use, and overall customer service and experience. Naturally, this increases the cost for them to do business, and they charge more as a result. At Cali Phat Customz we offer all levels of window tint. We have your basic dyed films all the way up to our Ultimate and Extreme performance Nano Ceramic film lines. Navigation and signal friendly with an 85% to 95% IR (infrared) heat reduction. Up to a 63% total solar energy rejection. Non-dyed no fade color stable guarantee. With over thirty years of experience tinting America's cars to serve you 6 days a week. We are dedicated to offering exceptional service to all my valued customers, both before and after the film installation.
Give us a call today for your free estimate!
Reasons for Tinting:
Clarity
Near Perfect Image Quality
Reduces Solar Energy & Heat
Blocks 99% of UV Rays
Helps Reduce Your Electric Bill
There are many reasons to tint your car from protecting against health concerns, safety and privacy reasons, as well as preserving your investment in your car. Listed below are some of the top reasons that people tint their cars with California Phat Customz.
1. AVOID OVERHEATING:

Your car's interior can be 60% cooler during those hot summer days with proper tinting.

2. PREVENT CRACKING AND FADING:

Harmful UV rays and heat cause car upholstery to crack and fade.

3. PROTECT YOUR SKIN:

Tinting your car can block 99% of these damaging UV rays.

4. ACCIDENT PROTECTION:

Tinting can help shattered glass hold together.

5. SAFER DRIVING:

Tinting reduces dangerous glare from the sun, snow, and other headlights.

6. ENHANCED PRIVACY:

Tinting protects your privacy and contents within a car. Out of sight out of mind.
Areas We Serve
Fresno, CA | Clovis, CA | Sanger, CA | Madera, CA